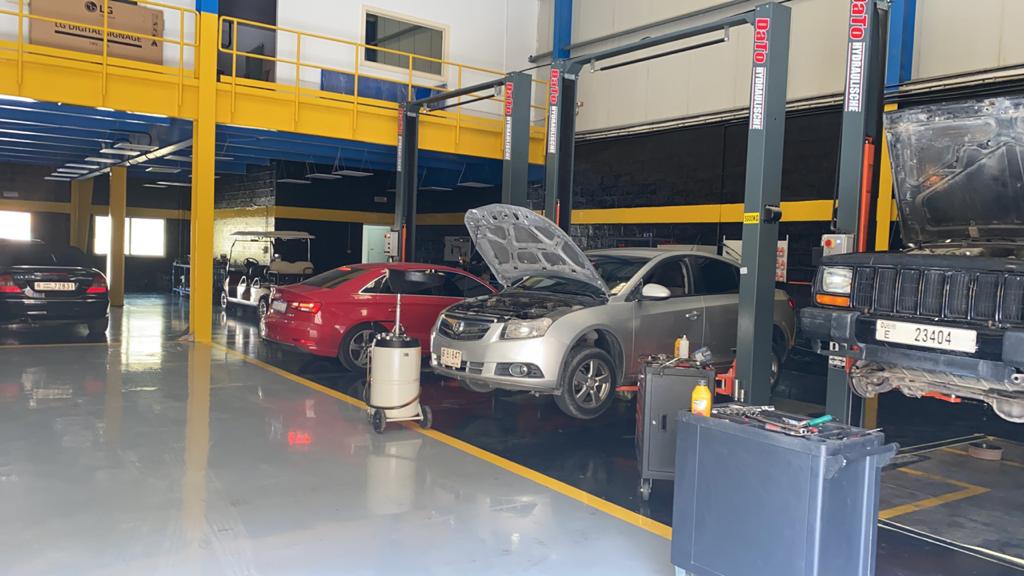 With over 22 years of combined dealership experience, our team handles anything our customers' vehicles can throw at us. Whether you drive a brand new or old car, and whether it needs scheduled maintenance or extensive engine work, you can count on us to provide quality repairs. The best part is that our customers receive these dealership-quality auto repairs for their vehicle without the inflated prices.
Our state-of-the-art, independently owned and operated auto repair service center, garage and workshop does not operate the same way as the dealer's, which means we are able to offer our expertise and workmanship at a much lower cost — sometimes even half the cost of the dealership repair/ service without compromising the quality.
Our technicians are trained and certified on all the luxury brands we specialize in.
Conveniently located in Dubai, in  DIP 1 , ultra-modern workshop is the definition of what a workshop specializing in repairs and service of luxury cars should be. It's the service quality and expertise you and your car deserve!